by Prof. Hangen - March 19th, 2018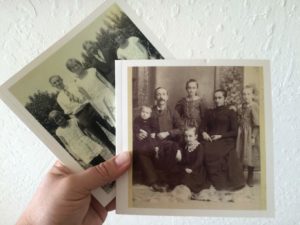 After we return from Spring Break, you'll be developing a final paper topic – a "microhistory" of a single (non-famous) person or organization. See the Research Paper tab above for full details.
Monday 3/26 – Bring laptops & meet in the Library instruction area (Children's Book Area) on the main floor of the library. Today and Friday we will work with Ross Griffiths, University archivist and reference liaison for history.
Wednesday 3/28 – our discussion day will focus on an article by Jill Lepore (Harvard University) called "Historians Who Love Too Much" (posted as PDF in Blackboard).
Discussion Questions –
How does Lepore define "microhistory"?
What is the difference between biography and microhistory?
What is microhistory's value, especially for studying people who left us little record?
What are Lepore's four propositions, and how will you apply them to your upcoming research project?
Friday 3/30 – a second library day to refine and explore your topics one more time with both Ross and myself. Your topic and source list are due via email by midnight.